Winter 2018-2019 Programs
Click on the tabs and see flyer for each program.
Group Coaching around Powerful & Notable Books!
Wednesday nights 5:30-7pm – A different book each month
September – Change Your Thoughts, Change Your Life: Living the Wisdom of the Tao
October – Judgment Detox
November – Power of Now
Contact Kim to Register today at [email protected], (518) 301-3593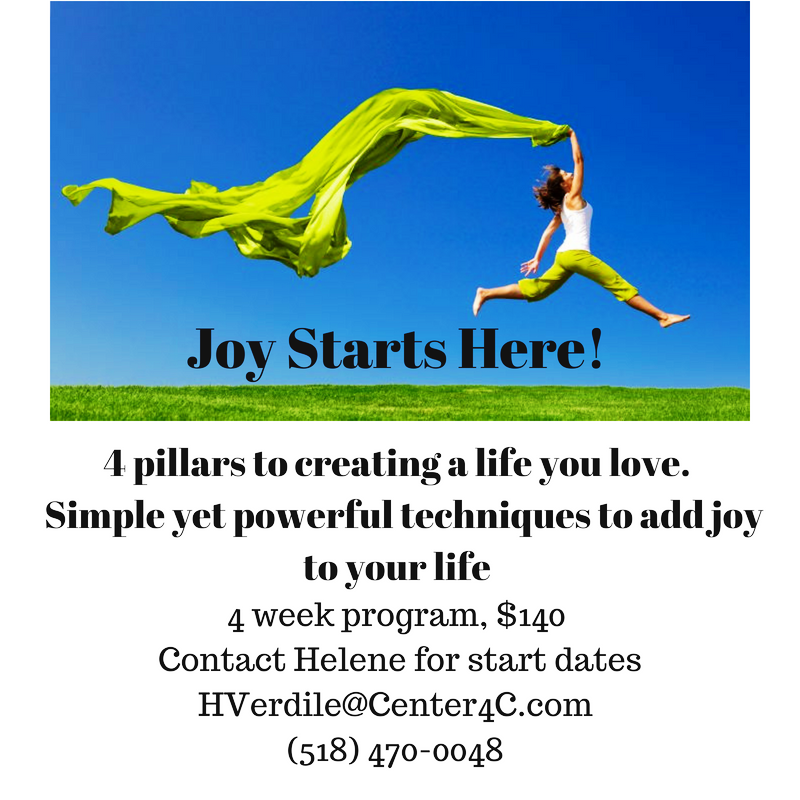 MONDAYS—Power of YOU! Journey to the Center of Self, 1 day workshop!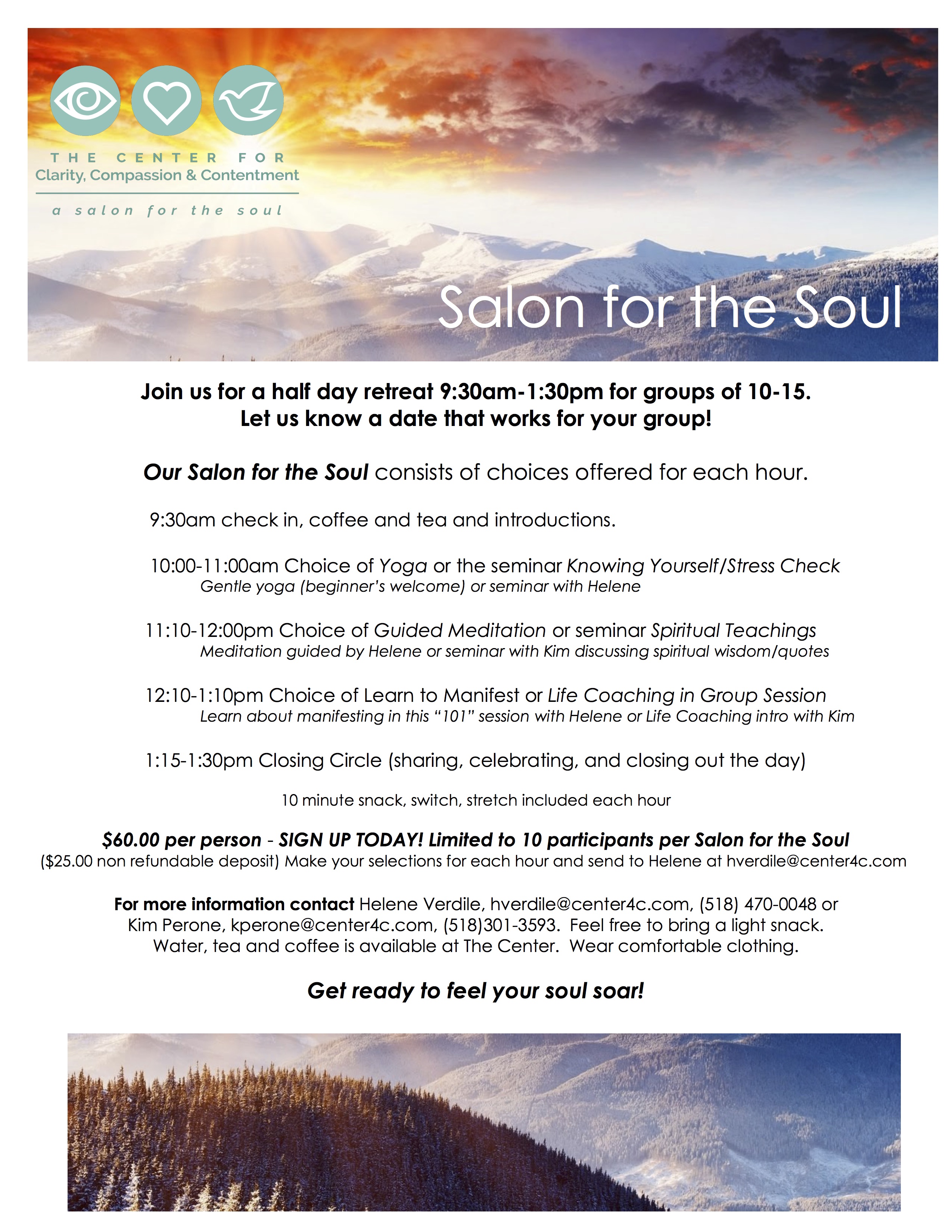 Classes ongoing in sessions
FALL DATES 
Breathwork – with Brigitte Toussaint, an active meditation Thursday, September 6; Thursday, October 11; Thursday, November 1 and Thursday, December 20. 7:00pm-8:15pm. Price $20 per person for each date. Come to one or all! Contact Brigitte at 518-275-5653
Workshops and one-on-one Reiki appointments with Rebecca available, see her contact info below.
Individual Reiki Sessions & Group Activities!
Reiki & Meditation for Expectant Mothers—Join RN, Reiki Master, FCN  Rebecca Geertgens on September 10th, 24th; October 8th, 22nd;November 5th, 19th for to honor this special time by nurturing yourself and your baby.  The evening consists of guided meditation, time to receive Reiki, and more!       Space is limited for personal attention, to register in advance contact Rebecca at 518-588-4657 or email [email protected].  Wellness investment: $30 per person. www.journeytowholeness.art