Workplace Training
Does your workplace need a little "centering"? Bring Center4C to work with you!
In a variety of programs and seminar offerings, we customize a training that addresses the needs of staff and management. In entertaining, empowering, and enlightening sessions, businesses improve their culture and atmosphere by investing in staff training aimed at clarity, compassion and contentment. When these qualities are cultivated, companies thrive!
Workplace Training, Coach on Call, & Supporting Services offered to business.
Mindfulness Training
Transform Your Stress
Coaching Happiness
Live by Design (Not Default) 3 Hour Workshop
Stressed, Obsessed & Blessed Retreats
8 hour Wellness at Work program
Live Coaching Sessions
Newsletter Articles
Coach on Call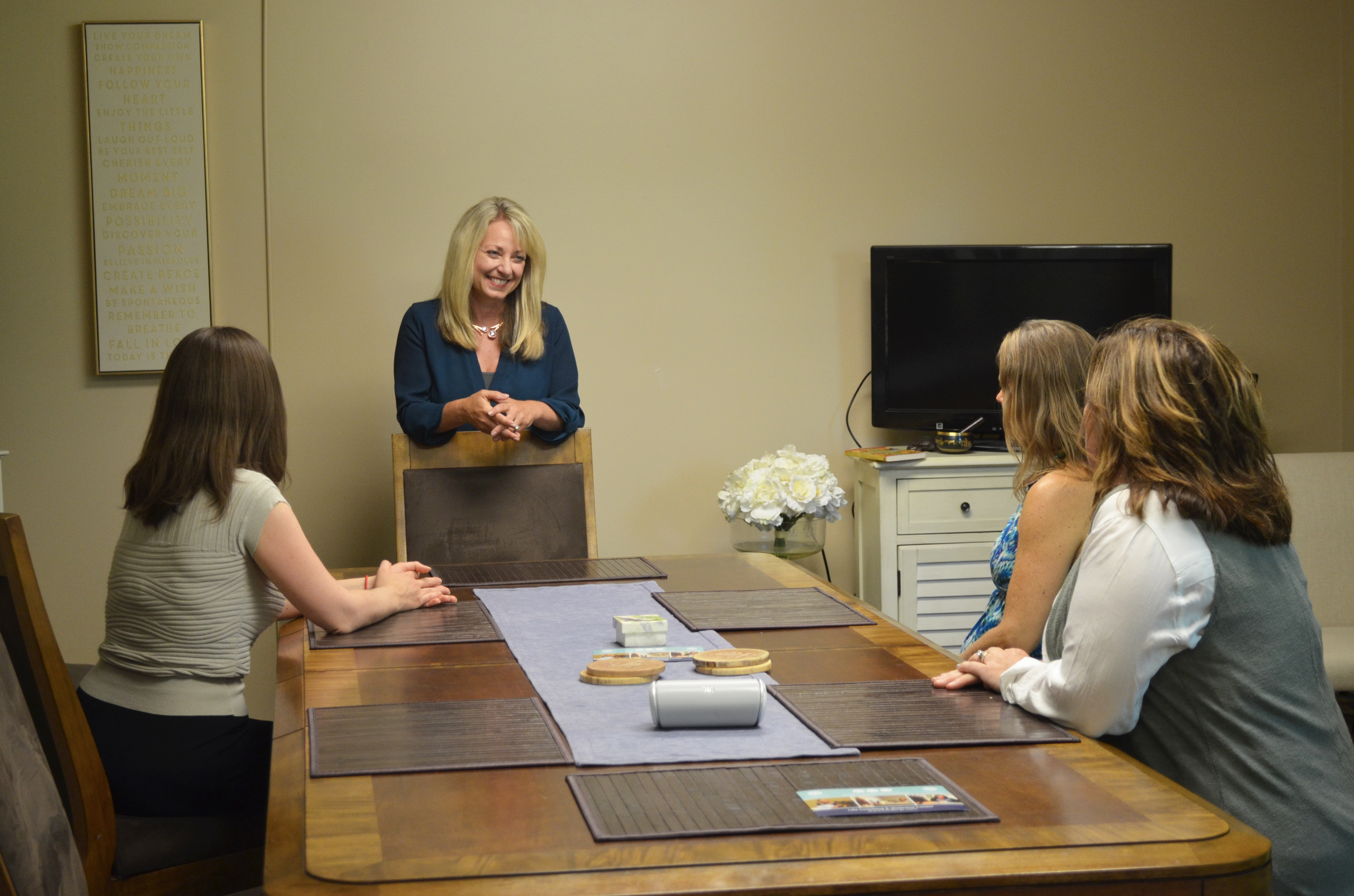 Make wellbeing your competitive advantage this year!
This is just a sample of what is possible. I welcome the opportunity to customize your training, address staff needs, and provide services such as Coach on Call or newsletter articles on wellness. When clarity, compassion and contentment are cultivated in the workplace, the results are magnificent! The benefits will astound you: reduce stress, improve teamwork, increase employee engagement and productivity, and grow as a company.
"Asking Kim to coach sessions in our office was something we should have done a long time ago! So many positive changes have happened with us – attitude, morale, goals, authenticity, teamwork and enthusiasm all improved. We all look forward to coming to work each day now and feel inspired and refreshed. Kim gave us so many great ideas on how to get the work done while having fun and appreciating each other. Well worth every penny spent!  ~ Elaine Pennie, Marketing and HR Director, Pupil Benefits
For a consultation contact Kim Perone, (518) 301-3593, [email protected]. We look forward to meeting you and bringing out the best in your staff!